token network
solana • bsc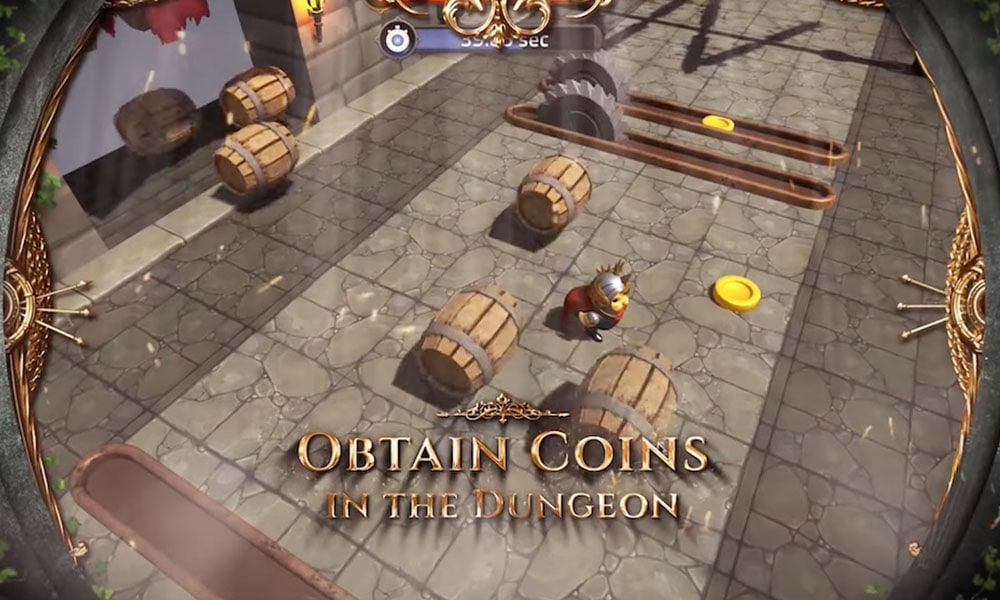 #1 ranked play-to-earn game on Solana, creating the new generation of MMORPG games
Peak token market capitalisation of US$4bn and with 700,000+ community across its social channels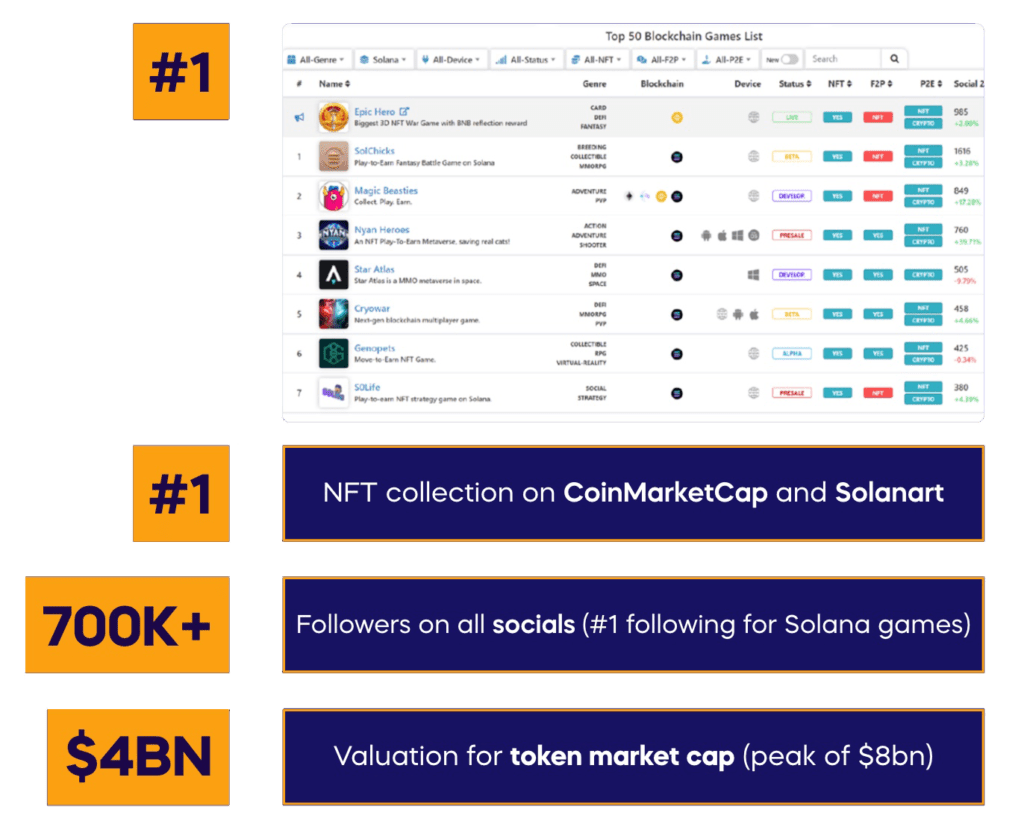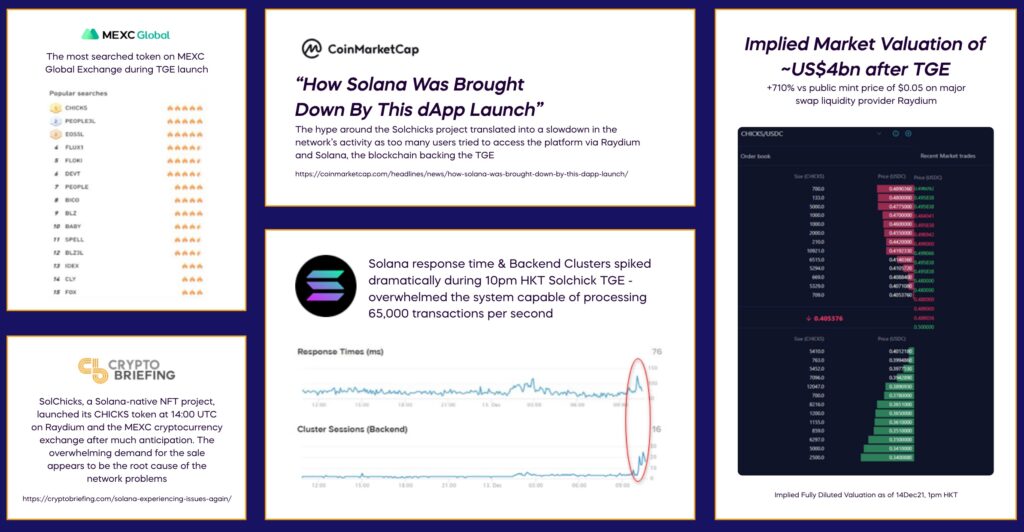 Oversubscription and a large volume of traffic on the day of listing, crashed the entire Solana blockchain
SolChicks is a leading high-quality NFT-Powered fantasy-playing game built on the Solana blockchain. The team builds games around adorable SolChick NFT collectibles, where players use their SolChicks as their characters in a unique gaming metaverse.
Players can collect, breed, and raise one of the cute yet fierce SolChicks landing on Solana. Players have to defend against the enemy, SolFox and help the SolChick species continue on.
From the original SolChicks collection minted at solchicks.io. Players can collect, breed, and train their own unique SolChicks in a revolutionary gaming ecosystem. SolChicks' team believes with the right team and passion, blockchain technology can revolutionize the gaming industry.
SolChicks' vision is to be the fastest-growing play-to-earn game built on the Solana blockchain with real entertainment value. Our mission is to build the next-generation MMORPG / MOBA game with real and proven entertainment value and bring it to the mass market. With the quality of our team and the evidence of our ability to scale quickly, SolChicks is the best positioned company to be the #1 dominant P2E player in the next 12 months.