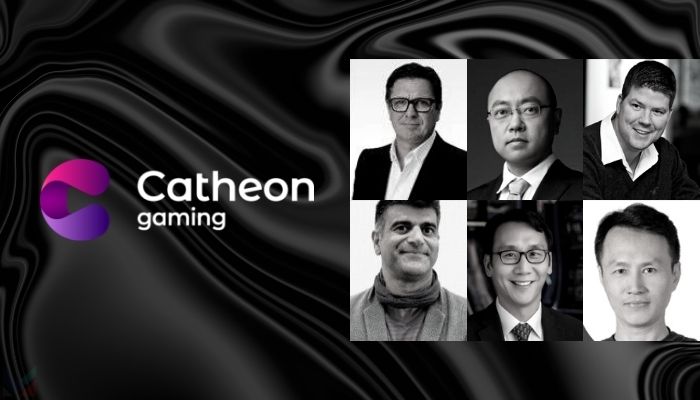 Hong Kong – Integrated blockchain gaming and entertainment company Catheon Gaming has appointed a roster of board of advisors, composed of industry-leading veterans who collectively bring over a century of experience from some well-known gaming and entertainment enterprises globally, including Activision Blizzard, Sony Interactive Entertainment, Viacom, and King Digital.
The new board of advisor members are namely Philip Earl, Nainan Shah, Marcus Jacobs, Alex Xu, Daniel Yang, and Jason Hung.
With 14 years of global gaming and over 30 years of extensive corporate management experience, Earl was formerly the executive vice president at Activision Blizzard for over a decade and held roles including global leadership of the Call of Duty, Destiny and Skylanders franchises in Santa Monica, head of APAC in Shanghai and Sydney, as well as head of the international division in London, and chairman of the European Video Games Industry Association.
Meanwhile, Shah is a senior industry executive and advisor with over 25 years of experience in the video game industry. He was formerly the senior vice president for corporate strategy and development at Sony Interactive Entertainment, where he was responsible for merger and acquisitions, strategy, and the securing of new content for the platform.
In addition, Jacobs brings with him over 20 years of experience across the gaming and online casino industries, half of which were spent at an executive level. He was a standing member of the executive management team at King Digital from 2012 to 2019.
Xu is the current CEO at top Chinese animation group and Aotu World IP-owner MultiMetaverse Inc. Having previously held the position of CEO at Leyou Technologies up until its US$1.5n acquisition by Tencent, and formerly served as chief business officer at Perfect World.
Hung has more than 20 years of experience as a serial entrepreneur in mobile technology and blockchain. He has advised more than 50 blockchain companies including Catheon Gaming, Evveland Metaverse, SoundofThings, Debond Protocol, and over 30 ICOs.
Lastly, Yang joins the advisory board with over 20 years of experience in driving growth and as a deal maker across blue chip gaming and media enterprises. He is currently the chief strategy officer at Aristocrat, a global gaming content and technology provider, where he leads their group strategy, long range planning, and corporate development efforts.
William Wu, chief executive officer at Catheon Gaming, commented, "We are pleased to welcome Philip, Nainan, Jason, Daniel, Marcus, and Alex to Catheon Gaming's Advisory Board. Their expertise and proven track records in driving value creation across businesses will be critical in helping Catheon solidify its position as the leading blockchain gaming and entertainment company, and further accelerate the tremendous growth that Catheon has already seen to date."
Source: Marketech APAC – https://marketech-apac.com/blockchain-gaming-catheon-gaming-announces-appointment-of-board-of-advisors/